Electric/water hook ups are SOLD OUT for 2023
MOTOCROSS TRACK ELECTRIC HOOK UPS –  See map below for site number and 30 or 50 amp service.  Sites 9-24 and 104, 106, 108, 110, 112, 114, 116, 118, 120, and 122 are reserved for 75′ or longer rigs.  Do not reserve one of these sites if your rigs is not 75′ or longer.
SUPERCROSS TRACK ELECTRIC HOOK UPS – You cannot pick your site for supercross electric hook ups.  You can only choose if you want a 30 or 50 amp service.  We will park you in the next available site as you arrive.
If you get an electric hook up and arrive early, you will not be charged for early parking.  Early parking starts Wednesday and Thursday, November 15 & 16, 2023 and is only available during daylight hours.
Refunds are available before November 13, 2023.  Electric reservations are non-transferable.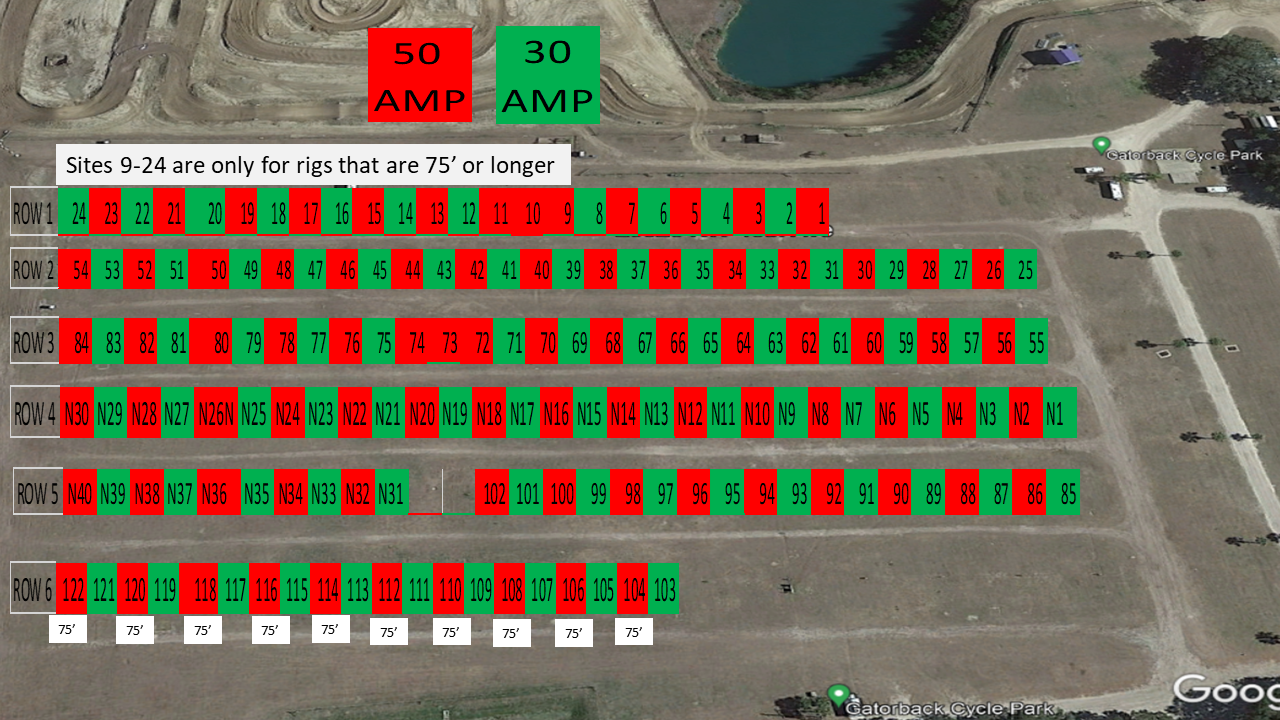 Be the first to know about any and ALL things Mini O's! Join our newsletter today.